[NOTE: This post by Karsten, from several weeks ago, was accidentally deleted. It is here restored--HSG]
Given that plus-size models on the runway seem to be on everyone's minds right now, I recently discovered the most complete photo gallery I've yet seen of size-20 Brazilian goddess Mayara Russi in the 2010 edition of FWPS ("Fashion Weekend Plus Size"), the South American equivalent of Full-Figured Fashion Week.
http://chic.ig.com.br/moda/noticia/...ches/fotos/3035
Swimwear is always the most exciting look:
This outfit is kind of wild, but Mayara's physique makes everything look good.
A more casual ensemble.
Everyone's favourite - the outfit that celebrates her sumptuous waist.
A series of nautical looks.
The flower in the hair is a winning touch.
And finally, a sporty getup.
I also found two further images of Mayara at this event at the following source:
http://entretenimento.r7.com/moda-e...4-22.html#fotos
Both show the nautical outfits.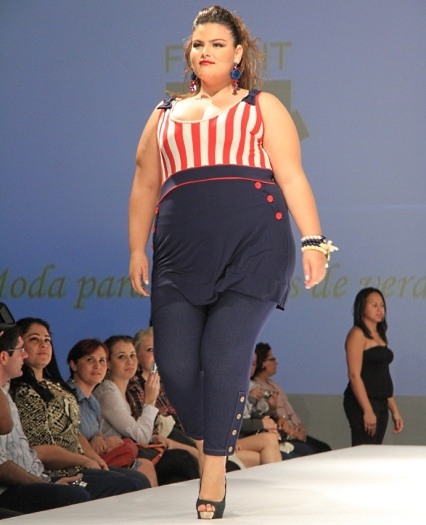 Just
look
at how curvy and well-fed she is.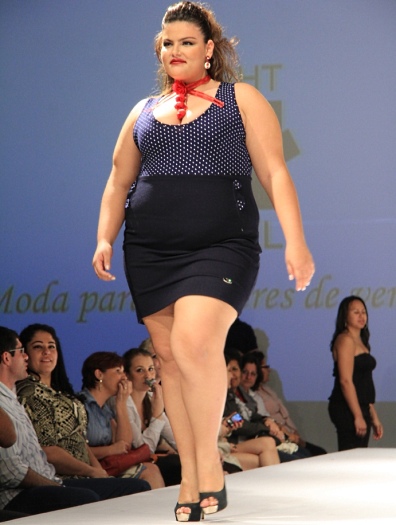 And finally, here are several more photographs that I located online.
I don't care for the compression of the waist, but the hairstyle is stunning, and the image showcases her womanly hips.
Another beautiful haristyle in this profile photo.
This was apparently a FWPS preview on Brazilian TV prior to the event, with Mayara showcasing her swimwear outfit - the central visual of the show.
THIS is what a plus-size model on the runway is supposed to look like. By comparison, seeing size-10/12 models absurdly called plus size when they walk the runway is a joke. While New York and Milan nervously field faux-plus models, the Brazilians are demonstrating true size celebration by sending gorgeous size 18s and 20s down the runway.
The South Americans have the right idea, and it's their example that the rest of the world should follow.