Although not as curvaceous as Mayara Russi, Brazilian model Agatha Godoi, who was mentioned in the Sem Medida
thread
is also quite attractive, and possesses one of the prettiest faces of Brazilian plus-size models.
According to Sem Medida's plus-size model guide, her stats convert to 5'7 and a size 18, with an alluringly pear-shaped figure: 39-35-
50
. Those 50" hips at 5'7 are what make her best images so attractive.
http://www.psmg.com.br/paginamodelo...+de+busca&area=
The above page features many of her prettiest images. Here are a few more that I discovered online.
Gorgeously soft, full legs, which even show some dimpled flesh:
Such a lovely face too: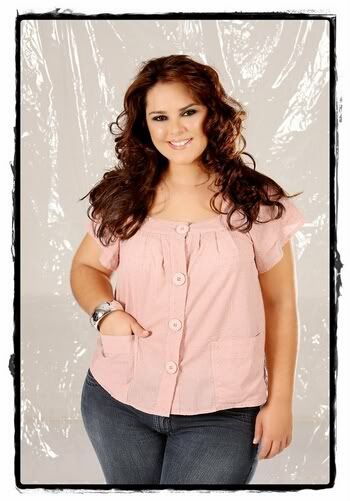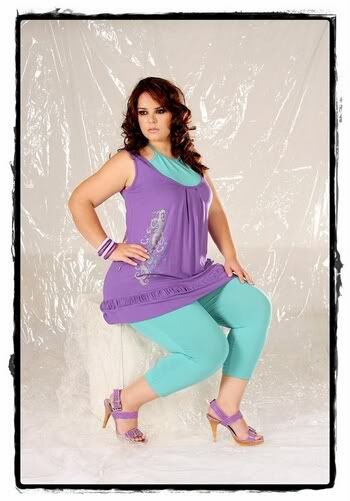 Like several other Brazilian models, what makes Agatha so attractive is that you can see the weight in their face. There's a soft fullness to her features that's very sensual. The next images all come from a company called
Dygran
The hair accessory makes her face appear even cuter.
Again, terrific legs.
A few summer styles, which hint at her curvy legs.
Reverse view.
Amazing collage of her images:
http://somosmulheresreais.files.wor.../02/agatha3.jpg